New Bosch Easy Aquatak 100 Long Lance Pressure Washer High Psi Power 100Bar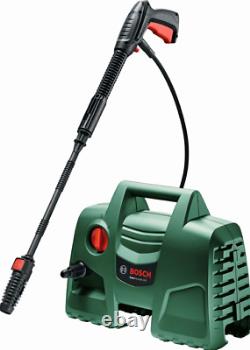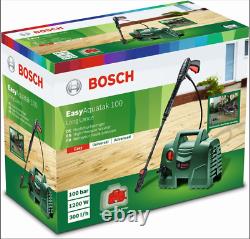 This compact high-pressure washer offers fast and effortless cleaning performance. The EasyAquatak 100 is easy to manoeuvre and store due to its compact design. With 100-bar cleaning power and a Variable Fan Jet Nozzle, cleaning cars, patios, and garden furniture is easy.
Push-fit connections make setting up easy. Compact design allows easy manoeuvrability for quick cleaning job. Adjustable nozzle - from a forceful jet to gentle rinsing. Push-fit connections for ultimate convenience. Easily tackle small-to-medium-sized cleaning tasks.