Pressure Power Washer Undercarriage Under Car Cleaner 4000PSI Water Broom Match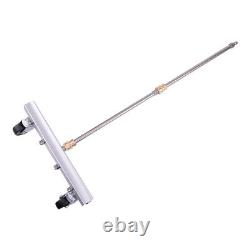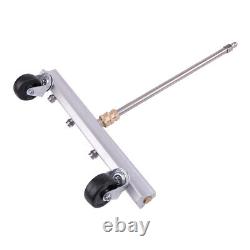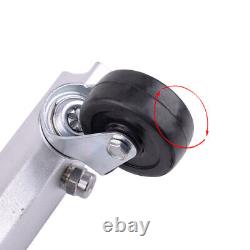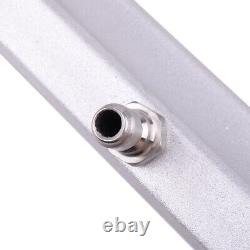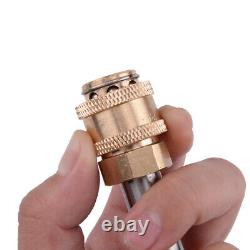 Water Broom Pressure Power Undercarriage Under Car Cleaner Washer With 2 Stright Extension Wands. Work Areas: Larger than 13 inch. Nozzle: 4 Fan-shaped Spray Nozzles. 1 x Under Ground Washer.
Suitable for: cleaning road dirt, oil and fuel pollution under trucks, SUV, cars, commercial vehicles and trailers. This Is Aftermarket Replacement Item But Not Genuine. 1 All dimensions are measured by hand, there may be small deviations. 2 Color may vary slightly due to the color setting of each individual monitor.
3 It is not suitable for directly installing garden hoses, water hoses or faucets. 1 According to the original factory specifications. 2 Perfect match for the original one.
3 All parts have a 1/4 quick connection. 4 Under-vehicle Cleaning Mode : Under-vehicle cleaning mode to avoid crawling in the car.
It is very suitable for cleaning road dirt, oil and fuel pollution under trucks, SUVs, cars, commercial vehicles and trailers. 5 Water Broom Mode : The water broom mode can efficiently remove loose debris (sand, leaves, light soil) from sidewalks, driveways, decks and other places. It can be used as a surface cleaner for high-pressure cleaners. 6 Easy to Switch Mode : Pull out the nut of the rotating coupler at the end of the cleaner. Then rotate the rotating coupler to the end, and the nut will automatically lock.
7 Pressure Range :The pressure range is from 1500 PSI to 4000 PSI. Make sure your working pressure washer is above 1500 PSI.
2500 PSI or higher will have better results. 1 Connect the Undercarriage Cleaner to the nozzle rod via quick connector. 2 Connect the nozzle rod to the extension rod (if needed). 3 Connect the Undercarriage Cleaner with the nozzle rod to your existing power washer.
4 Turn On your power washer. Slide back and forth to your car s undercarriage.