Turtle Wax High Power Pressure Washer 1958 PSI/135 BAR 1800w'Fixed Up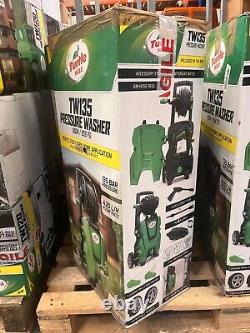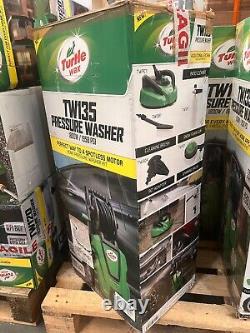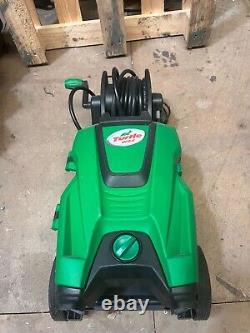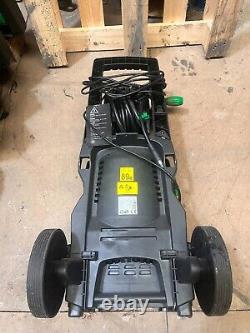 Please note, This is a'Fixed Up' item and may come with cosmetic scuffs and scraps on the box or unit. This item should also come with everything listed and work as normal.
3 in 1 Jet Nozzle. The Turtle Wax T TW135 all in one high powered pressure washer will make light work of any cleaning tasks. Whether you're looking to clean your car, van, bike, boat, patio or house, this washer will handle a wide range of different cleaning applications. The unique all in one design allows for all the components to fit tidily away behind the front cover of the unit. The 3 in 1 jet nozzle has three different functions: low-pressure jet used to apply cleaner from the integral tank; high pressure fixed 20° fan function for gentle washing; high-pressure rotary jet function for removing the most stubborn dirt, saving you time and effort.
This high-pressure washer is extremely portable due to its two detachable 18cm in diameter wheels and ergonomic handle. The TW135 has an additional feature of wall mounting brackets, meaning that it can be easily stored out of the way, such as on a garage wall or on the side of a garden shed.
The 8m hose reel with locking system is ideal for use during wall mount meaning you can use the Pressure Washer system whilst wall mounted if required. After use, all components fit tidily away in the convenient compartment with cover on the front of the unit. There is a wide range of accessories developed exclusively for Turtle WaxT pressure washers that give this compact washer the versatility to perform jobs such as snow foaming your vehicles, clearing and cleaning of guttering, floor surfaces such as patio and decking using the rotating jet floor cleaner and larger surface areas such as vans, caravans, and boats using either the fixed or rotating brushes. The plastic casings are impact-resistant and durable, with all components and fixings designed to the highest standards.
For more than 75 years, Turtle Wax T continues to develop products to protect, clean and restore cars and personal equipment. Turtle Wax T Quick Connect high-pressure gun. 8m high-pressure hose and reel.
3 in 1 jet nozzle. Wall mountable quick coupling system for maximum transportability. Efficient & powerful motor producing a high-pressure spray that will make light work of any cleaning task. Simple and solid push-fit connections make for easy setup & disassembly for storage. Weight (net/gross): 9.2 kg.