Rock&Rocker Powerful Electric Pressure Washer, 2150PSI Max 1.6 GPM Power Washer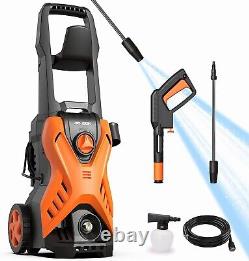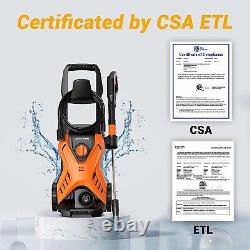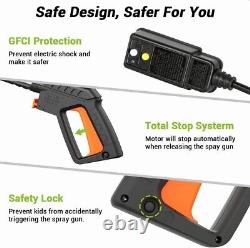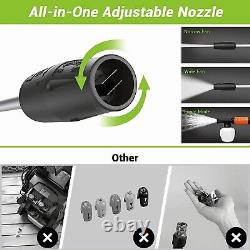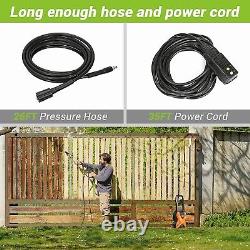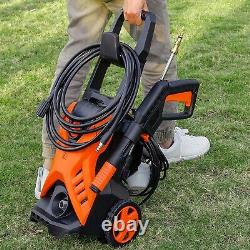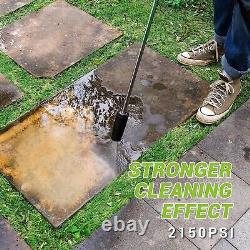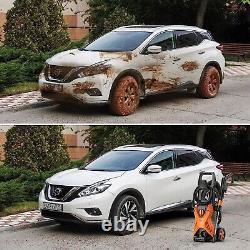 This means the item has been inspected and repaired, is working properly, and is in good condition. The item may not be in its original packaging or the original packaging may be damaged. Items may contain some cosmetic defects such as scratches/dents etc. This Rock&Rocker Pressure Washer delivers 2150PSI water pressure, 1.6GPM water flow. Power washer make your life so much easier, in so many ways and so many places like decks, patios, driveways, sidewalk, sheds, siding, garden furniture and more. Adjustable nozzles are easier to use.
All you have to do is adjust it until you reach the appropriate pressure. Fill the soap cannon, you can use our power washer machine to star your car washing.
Lightweight and Easy to Assemble? This high pressure car washer machine is about 15lb, more lightwight, comes with a 26ft hose that are easy to store with simple hook provided. You only need a few minutes to complete the installation and start your work. You can get a total stop system feature in this portable pressure washer that automatically turns off the motor when it is not in use to save power.
35ft power cord with inline GFCI for safety use on all exterior outlets.