Rock&Rocker Powerful Electric Pressure Washer, 2150PSI Max 2.6 GPM Power Washer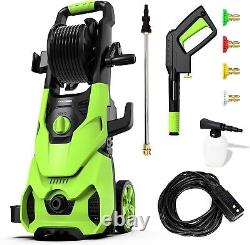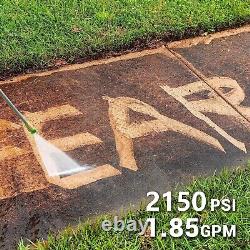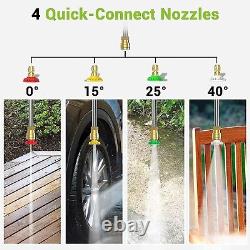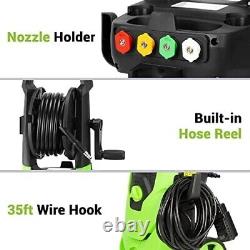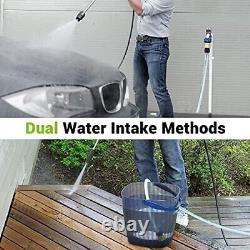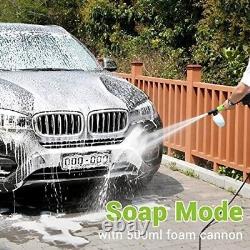 This means the item has been inspected and repaired, is working properly, and is in good condition. The item may not be in its original packaging or the original packaging may be damaged. Items may contain some cosmetic defects such as scratches/dents etc. This electric power washer can generate up to 1800 watts of power, giving you the max cleaning powet of 2150 PSI and 2.6GPM. Tar, grease, oil stains, rust, and other stubborn gunk and grime are easily cleaned thanks to the Rock and Rocker high-pressure washer.
4 Quick Nozzles & 16.9oz Foam Tank? This high-power washer machine has 4 quick-connect spray tips (0º, 15º, 25º, 40º), which let you do any tougher cleaning jobs. The 16.9oz soap tank allows you to wash your car or porch with rich bubbles, giving you much better cleanliness. Get a total stop system feature in this portable pressure washer that automatically shuts the pump off when the trigger is not engaged. Rock&rocker is equipped with a 35ft power cord with inline GFCI for you to safely use on all your exterior outlets.
26ft Hose with Built-in Reel? 26ft pressure hose makes anywhere easy to clean. The built-in reel makes storage simple, and the design protects it from kinks, snags, and tears and makes winding and unwinding simple.