Rock&Rocker Powerful Electric Pressure Washer, 1950PSI Max 1.58 GPM, with Hose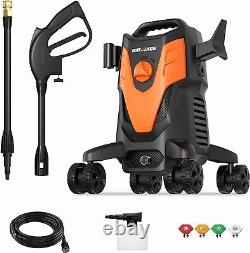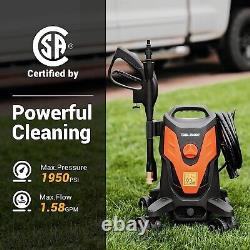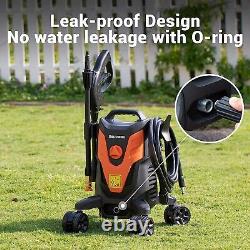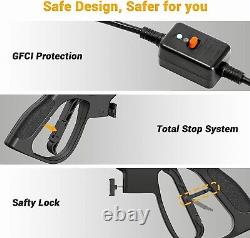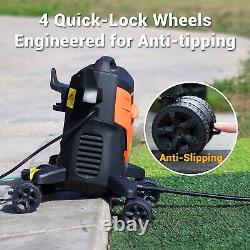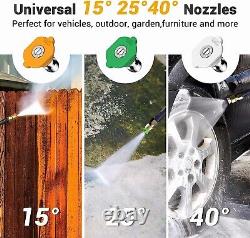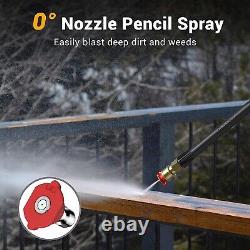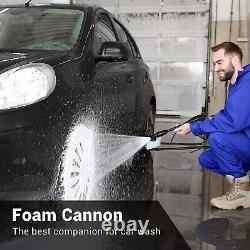 Rock&Rocker Electric Pressure Washer features a powerful 1500W motor, delivering up to 1950 PSI of water pressure at a flow rate of Max 1.58 GPM for maximum cleaning performance, and easily remove dirt and stains in seconds. Equipped with 4 quick-connect nozzles(0°, 15°, 25°, 40°) and a 250ml soap bottle, making this powerful Electric Power Washer the ideal tool for cleaning vehicles, driveways, garage floors, concrete and tile patios, outdoor stairs and garden furniture and more. 20lb Lightweight Small Power Washer comes with built-in O-Ring Rubber Metal Garden Hose Connector and Metal Water Outlet, tighter connection with 16.4 ft high pressure hose to avoid annoying water leaks.
Equipped with a safty plug to automatically cut off electric power pressure to avoid electrical leakage; A safety lock switch allows the spray gun to be safely locked, preventing accidental startup; Total Stop System (TSS) will automatically turn off the pump to saving energy and extending the pump's life.